Appeared as showed in the pic; freezed EVERYTHING on Pc (progressively), never loaded nor go further as the pic and (of course,) 11min 59 sec after browser surrender and closed.  Just got time for this f***er. About 30 min ago, if curious.
TienShenLongt@lk 10:01, September 17, 2015 (UTC)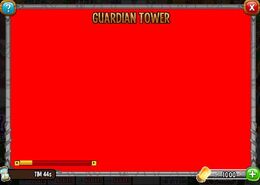 Hamo; Addict & Star:
Any of you could think on a good pretext to maintain on all pages that useless AUTOMATED NAMES? Should be better move that (to trash I say) to a page and link that down below everything else.  Remember all wikis are implmenting and improving for mobile palatforms (as is expected 70% of total navigation worldwide be  via mobile for next year). Therefore, should be highly recomended to start throwing off-board all that is no relevant, and I can't thing on something more pointless than that. Even all fotos on public galleries have more relation and better justification; but that MUST be only a link. 20 big images, average x page are not friendly, bandwith eager-n-time-waste.  Remember there is aprox 31% users that access through mobile broadband servers and that means they pay for byte in-out-going most times.  With that 2 out of the template and out the pages, the loading time for the pages should improve on 10-30%. And that is more important than upload images if compared. 
Finally, Hamo: I knew where is the FB temp and who calls that temp; and where it goes.  thanks; but I meant: or it goes aligned to the right border (fix or floating the same) AND for show on right/bottom corner zone when page load ends OR before trivia OR below. Web STYLE-ing basics states the left side of the code or diplayed contents ARE ONLY FOR THAT and you place everything from that. That FB banner broke visual style, logic flow of pages content (already broken) and for o benefit at all.  Housekeeping should start on what it is showed, don´t you think, guys?
Star: Not checked but I hope you actually deleted that trivia entries OF COURSE.  That was for testing purposes only and that is finished.  Better Addict could help on that while you try to resucitate our chat, as in theory is your area.  Despite is no one, each time your are here you should BE on chat for welcome any victim .. it could land there... and they will if see someone.
Until the next meeting. Try to show your best on this homework you have. 
TienShenLongt@lk 14:08, September 17, 2015 (UTC)
PS: Thanksforrollbackingrightme
Community content is available under
CC-BY-SA
unless otherwise noted.