Dragon City (also known in App Store as Dragon City Mobile[1]) is a game developed by Social Point Team where you can build your own island and fill it with buildings,
habitats and dragons. There are more than 1000 dragons for you to breed and collect, with new dragons every week. Play along with other Dragon Masters in the game by joining an Alliance! Interact in the chat, participate in Alliance events, trade Orbs, and unlock special rewards. Battle in the Arena and Tournaments, complete Quests to earn rewards.
Platforms
Dragon City is available on Android, iOS, and Microsoft. Due to the inconvenience when using Dragon City on a Microsoft device, it is recommended to use an Android or iOS device. Using an emulator is also recommended more than downloading the game directly into a Microsoft device.
Logo
Gallery
Other Trailers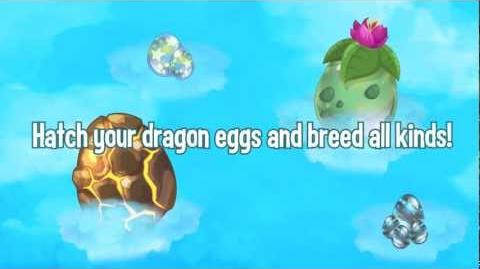 References